Xtreme Steam Car Wash & Detailing
WELCOME TO X-TREME STEAM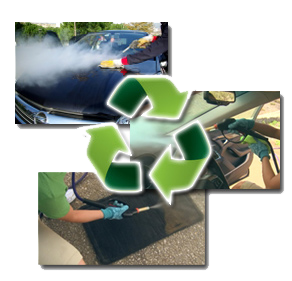 X-treme uses steam vapor to wash and clean your carís interior and exterior. Steam vapor is completely safe on all car surfaces; it also has great sanitizing and deodorizing effects. Special features of the steam vapor car wash include its eco-friendliness, producing zero water waste and its amazing cleaning power as it penetrates and removes dirt quickly and easily. See it for yourself you'll know it makes sense!

Xtreme Steam Auto Detailing is conveniently located at 225F Mackay Crescent in Gregoire, Fort McMurray.
Check out our pictures from the 2015 SEMA Show!
Too lazy to read? Listen to some of our radio ads below: